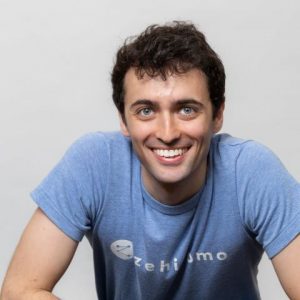 Jordan Fisher
Co-founder & CEO at Zehitomo.com
Jordan Fisher is co-founder and CEO of Zehitomo, Japan's premier marketplace for local services:
From photographers, to plumbers, to personal trainers, Zehitomo empowers small businesses and freelancers that conduct their business offline. By providing a platform where customers can make highly customized requests, and service professionals can follow through with highly tailored solutions, Zehitomo is actively disrupting Japan's $200 billion local services industry.
Prior to founding Zehitomo, Jordan was Vice President at J.P.Morgan in Tokyo. He worked as a programmer and project manager in Fixed Income Technology, before moving to help grow the Equity business as an Electronic Sales Trader covering both Japanese and international clients.
Born and raised in New York, Jordan holds a B.S. Computer Science from the University of Southern California.
Outside of Zehitomo, Jordan is an active mentor to several Tokyo startups. He is also a loving husband, and a father to two young daughters.