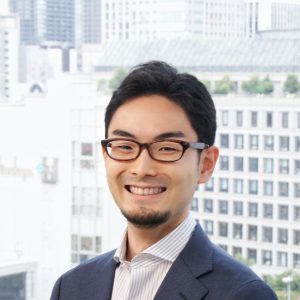 Kenta Nishiguchi
Umeda Sogo LPC – Attorney at Law
Kenta Nishiguchi's practice is focused on strategic alliances between Japanese big corporations and foreign startups, venture capital financings, corporate transactions, and commercial litigations. Currently he has been helping both startups and big corporations to facilitate their smooth collaborations.
Kenta Nishiguchi has experience working in U.S. and Israel; he worked as a secondment at Plug and Play (a Silicon Valley-based VC/accelerator), GCA Law Partners (a Silicon Valley-based law firm), and Samurai Incubate Israel (an Israeli VC). At Plug and Play, he led legal DDs and contract reviews for startup investments, and built investment schemes in Japan.
Kenta Nishiguchi received his B.A. degree from Kyoto University, a J.D. degree from Kyoto University Law School, and an LL.M. degree from UCLA School of Law. He has been registered as an attorney at law in Japan since 2012, and as attorney at law in New York since 2021.