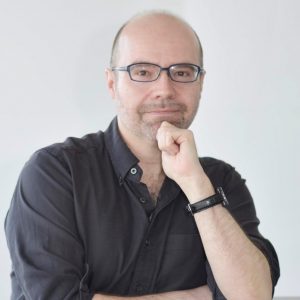 Marco Koeder
Marketing Manager at Philip Morris International
Marco is Marketing Manager at Philip Morris in Japan, which is the global lead innovation market for the company. He is helping to maintain and grow PMJs active user base through innovative content and engagement strategies as well as drive innovation within the company.
Marco is a frequent speaker at industry events and has been teaching eMarketing and Social Media Marketing at the International University of Japan. In his spare time he mentors start-up companies in Asia and in Europe and he also tries to develop a new sustainable start-up mentality based on his learnings in Japan.
He is also the co-author of "Six Immutable Laws of Mobile Business "a business strategy guide published by Wiley in the US/Europe and Korea which already predicted today's global mobile business revolution back in 2009.
Marco is originally from Germany and holds a Master degree in Sociology (Marketing & Media) from the Otto-Friedrich University of Bamberg. In Germany he was one of the core members of I-D Media AG, a start-up that then went IPO and became one of Europe's biggest digital agencies.
In 2001 he moved to Tokyo to become the head of Cybermedia, a digital strategy agency. There he spearheaded the developed and implementation of mobile strategies for clients like Renault, Lufthansa, Disney, Nestle and others. He also launched a new mobile UGC platform developed by him and his team in 2009 called "PePiCo".
During his time at Cybermedia he helped as an independent advisor to built-up the Siemens global Innovation Lab "Product Visionaires" in Berlin and was in charge of the Japan Insights & Innovation team for 4 years. After that be became a consultant and innovation strategist for "T-innovation" the Innovation Lab of Deutsche Telekom.
In 2011 he joined MRM//McCann as a Digital Marketing Director. Part of his daily business was to develop, implement and supervise online strategies for global brands in the Japanese market including web, mobile and social media. Clients included GAP, J&J, Mastercard, GM, Mondelez, Google, He also fostered an exclusive partnership between the GSMA Ltd. and McCann Japan. Beyond that he also initiated an innovation program between the agency and local start-ups in Japan to identify, assess and partner with the most promising upcoming players.
From 2015 to 2020 Marco was the Digital Business Director of J. Walter Thompson, driving the digital business activities of the agency and its clients. This includes clients such as Nestle, Unicharm, BMW and Mitsui Chemical His role also includes evaluating and developing new digital driven business models and teaming up with local and international start-ups.